I recommend that all of my clients use SiteGround and honestly for me its one of those "if it ain't broke, don't fix it" situations. Have you heard that before? SiteGround has provided everything I've ever needed when it comes to website hosting.
Features include:
amazing price
one-click WordPress installation
free basic SSL
excellent customer service (even when you're like "I know I'm asking this question because I have NO CLUE what I'm doing" – they never make you feel like you're asking a stupid question and are always available to provide clarity.)
If you're not super tech savvy – go with SiteGround – you won't be disappointed.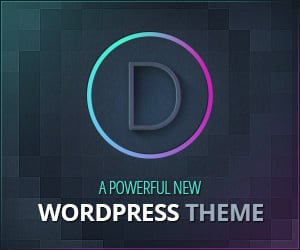 Divi Theme for WordPress by Elegant Themes
If you don't know what a "theme" is – don't get confused here. We're making an open faced sandwich, ok?
You've got your hosting (gluten free bread)
Then you have WordPress (avocado spread or mayo – whatever you fancy)
Now you need some protein that you can work with…this is where your THEME comes in.
You don't want to skimp on your theme…it's the meat of your sandwich…right?
Your theme can either help you THRIVE & provide you with the tools for growth OR ..it can confuse the heck out of you and be super limiting.
The Divi Theme by Elegant Themes WILL not let you down.
In fact – there is an entire online community of people who LOVE DIVI and will be more than happy to troubleshoot with you.
The Girly Child Theme by Divi Lover
Oh – so you want to copy my website…do you?
Listen – I'm giving you FULL PERMISSION to grab yourself a copy of the Girly Child Theme for Divi. Let's get back to that delicious sandwich. You need some super sexy garnishes- like veggies on top…don't you think?
But you don't want to have drive to the grocery store, pick up the veggies, wash them, chop them….you just want it DONE!
Isn't it AMAZING when you already have a bunch of pre-washed, pre-cut sandwich veggies to throw on top? Here comes the Girly Child theme to the rescue.
This theme is perfect for personal brands, bloggers, beauty service providers, coaches, photographers, freelancers and more!
Evernote
I'll be honest: I dabbled with the Evernote service for a REALLY long time before I ACTUALLY figured out how powerful it could be. If you're the type of person who is always writing notes in their cell phone note pad app but wish it was more customizable – you need to give this a try!
Create different notebooks, and tags so you can easily find what your notes and ideas later.
You can even use the Evernote service to organize photos and screenshots as well as website bookmarks!
Most importantly – you can collaborate on certain notebooks or share them with people who don't even have an account!
Best of all – most of the features are FREE!